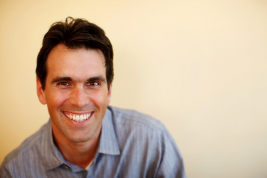 About the Practitioner: Dr Justin Ilsley is a licensed primary care provider and acupuncturist. Although he maintains a family practice, Dr Ilsley also has a special interest in environmental medicine and intravenous nutrition therapy. He discovered these medicines while treating patients who, no matter how compliant with standard prescribed protocols, were not getting better. After looking into external causes and finding how common chemical exposures and heavy metals affect nutrient absorption, he found there were ways to remove these toxins out of the body and provide the patient with much needed nutrients into their bloodstream. Patients who, for years were not getting better, suddenly had an explanation for their symptoms and a path toward health. Click on the above links to read more detailed information. 
Combining Naturopathic and Chinese medicines, Dr. Ilsley enjoys treating a broad range of conditions from Dermatological and Immune pathology to Musculoskeletal and Emotional disorders. Visits may include multiple therapies such as acupuncture, craniosacral therapy, prescriptions of herb formulations or pharmaceuticals, and self care advice. These modalities are often included during IV treatments, giving patients a full spectrum of care. A typical non IV visit is 1.5 hours the first visit and 1 hour for returns. A typical IV therapy session is 1-2 hours. Our front desk can help you plan your visit to work with your other life commitments. Childcare is provided upon request and availability.
Training and Education include a B.S. in Biochemistry from Lewis and Clark College,  Masters of Oriental Medicine and a Doctorate of Naturopathy from the National College of Naturopathic Medicine. Dr. Ilsley completed a Post Doctoral Residency in IV Nutrition and Chelation with Dr. Virginia Osborne ND, RN and the Advanced Environmental Medicine program with Dr. Walter Crinion ND in Arizona. 
Professional affiliations include the OANP, OAAOM, NCCAOM, and ACAM. He has served on the OANP Board from 2005 to 2012.
For health related questions you may contact Justin directly at

or 503 473 3436. For schedule or insurance related questions please contact the clinic directly 503 282 5358 or