About the Practitioner: Dr. Justin Ilsley (He/Him) is a licensed primary care provider and acupuncturist beginning his practice at MHC in 2004. Combining Naturopathic and Chinese medicines, Dr. Ilsley treats a broad range of conditions for all age groups, gender identities, racial background or physical ability in a general family practice. In addition to general health concerns such as Dermatology, Digestion, Immune pathology and Emotional disorders, Dr Ilsley enjoys treating acute and chronic pain derived from Musculoskeletal pathology such as sports injury or motor vehicle accidents. Visits will typically include nutritional/ dietary and self care advice based on personal health history and blood lab results from samples taken here at the clinic. In addition, multiple therapies are available such as acupuncture, platelets rich plasma (PRP) injections, nutrient IV therapy, herb formulations, pharmaceutical prescriptions, or manual therapies such as craniosacral. These treatment modalities are tailored to each person after careful consideration of diagnosis and are intended to give a full spectrum of care. However, we regularly connect you with other health care specialists, such as a dermatologist, orthopedist, physical therapist, midwife or doula, and send our patients out for special testing or imaging when needed. A typical visit is 1 hour the first visit and 1 hour for returns. A typical IV therapy session or PRP injection is 1-1.5 hours. Our front desk can help you plan your visit in order to work with your other life commitments.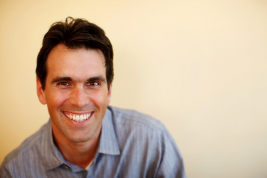 Training and Education include a B.S. in Biochemistry from Lewis and Clark College, Masters of Oriental Medicine (MSOM) and a Doctorate of Naturopathy (ND) from the National University of Natural Medicine. Dr. Ilsley completed a Postdoctoral Residency in IV Nutrition and Chelation with Dr. Virginia Osborne ND, RN and the Advanced Environmental Medicine program with Dr. Walter
Crinion ND in Arizona. He has continued Advanced training in Prolotherapy, PRP and ultrasound guided injections with Dr. Joel Baumgartner MD in Minnesota and Dr. Kevin Wilson ND here in Oregon.
Professional affiliations include the OANP, OAAOM, NCCAOM, and ACAM. He served as the OANP Board Treasurer from 2005 to 2012.
For schedule, insurance, or health related questions please contact the clinic directly 503 282 5358 or mhcfrontdesk@gmail.com